Meet Dr. Jesus Rolon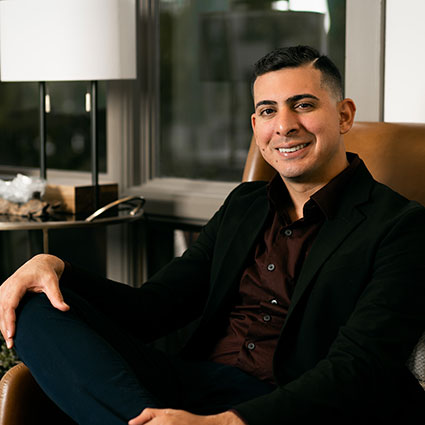 When he was a boy, Dr. Rolon always said he wanted to be a doctor. Even as a child, however, he always understood that taking too many medications was not right.
When I saw that I could help people only with my hands and not have to give medication- just empower the body to heal itself-I fell in love with chiropractic."
His philosophy always aligned with what chiropractic beliefs.
A Chiropractic Education
After earning his bachelor's degree, Dr. Jesus Rolon attended Life University in Atlanta. Before making his decision to go there, he was given an opportunity to see the campus and find out more about the program and chiropractic.
When I saw that I could help people without medication, I then had my first connection with chiropractic, which was a seminar with a doctor from Argentina. In my second quarter of school, he taught me how to adjust."
Dr. Rolon adjusted a man who had suffered from headaches for eight years, which kept him awake at night. After giving just one adjustment, the man no longer had headaches. It's highly fulfilling for Dr. Rolon to give patients like that man another chance who thought there was no hope.
Dr. Rolon was fascinated by how powerful chiropractic was and was eager to learn more, which he did. Dr. Rolon earned his Doctor of Chiropractic in December 2020. While at Life, he was president of the SOT Club and served as an ambassador of the Activator Methods® technique. He is certified in Activator and SOT.
Healing the World
After going on a mission trip, Dr. Rolon knew he wanted to do more to help people. So while still at Life University, he started a non-profit, Healing the World, and is president. He spent time traveling around the world to provide chiropractic care to those in underserved countries.
EXPLORE CHIROPRACTIC CARE »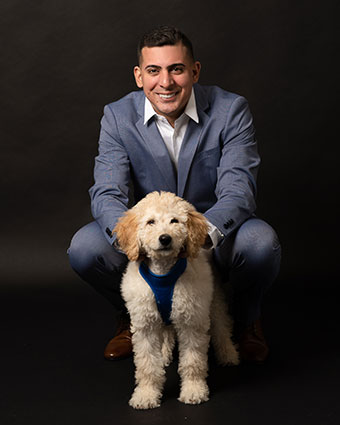 Outside the Practice
When he's not at Centro Quiropráctico Holístico, Dr. Rolon loves spending time with his young son Jesus the IV. Dr. Rolon named his child Jesus to honor the legacy of his grandfather who passed away.
Dr. Rolon also enjoys getting together with his other family members. He is the youngest in his family and has three older brothers from his dad's previous marriage. Dr. Rolon also has an older sister Jasmine, who is mentally disabled.
"She's so special and teaches us as a family what pure love is. Jasmine has made me a more compassionate person."
To recharge, Dr. Rolon also loves to exercise, particularly walking and running.
Book an Appointment
Contact us today to schedule an appointment with Dr. Rolon!
---
Dr. Jesus Rolon | (787) 455-0707