About Centro Quiropráctico Holístico
Since childhood, Dr. Jesus Rolon has been interested in natural health. That passion never waned. After completing chiropractic college in December 2020, he decided to open Centro Quiropráctico Holístico in 2021.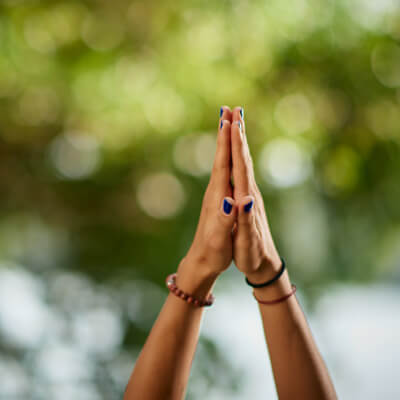 Dr. Rolon chose to practice in Bayamon Pueblo because he wanted to help his community and give back to his country. "We as professionals need to give back to our country because if all the professionals left who is going to be here to provide help?" He's delighted to help those in our town experience optimal health, naturally.
Providing Holistic Healthcare
Perhaps you've felt like a number, a symptom, or a complaint when you've to other doctors' offices. That's not the case at our chiropractic clinic. Dr. Rolon looks at the whole person and devises customized care plans to get the best results possible. He loves to share with his patients that chiropractic is highly effective and doesn't involve drugs or surgery.
Helping Those in Need
While in chiropractic college at Life University, Dr. Rolon established a non-profit company called Healing the World. The purpose of the organization is to send not only chiropractors but other doctors on mission trips around the world to provide health care for those in need.
To date, Dr. Rolon and different teams have gone to the Philippines, the Dominican Republic, and Colombia. They also did work here in Puerto Rico. "I believe that health care is not a privilege but a right," said Dr. Rolon.
A Patient Success Story
Dr. Rolon finds it fulfilling to see the powerful effects that chiropractic can have on people. His first patient was a barber who was not able to stand to work. He was leaning on the chair to be able to work; quitting wasn't an option because he needed the money to be able to live.
"Being able to help him from not able to stand to be a regular person in three weeks was incredible," said Dr. Rolon. The barber told him, "Oh, doctor, I wasn't able to get dressed by myself or tie my shoes. Now I can tie my shoes, work normally like everybody else and pay rent." For Dr. Rolon, this patient had tears in his eyes when he told our chiropractor that he was able to enjoy a better quality of life.
For Dr. Rolon, that experience was a game-changer.
MEET DR. JESUS ROLON »
Get Started Today
Experience for yourself the remarkable benefits of natural chiropractic care. Contact our Bayamon Pueblo chiropractic office to schedule an appointment!
---
About Centro Quiropráctico Holístico | (787) 455-0707